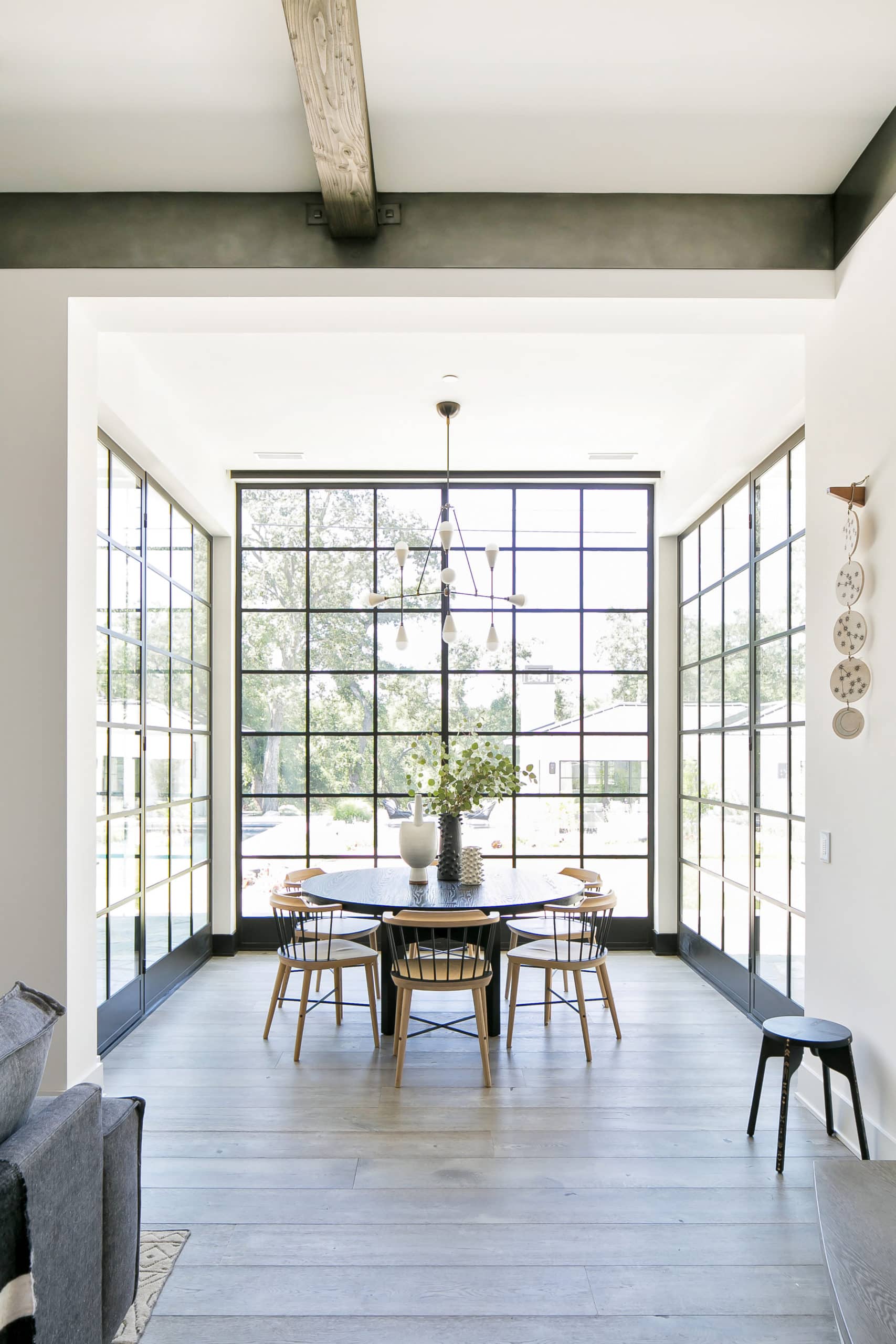 10 September 2021
Though they've been around forever but haven't always been the first choice, thanks to advancements in home building and technology, steel framed windows and doors have become the new "it" product of home building and renovation. Driving down your street today, we're sure you'd find plenty of neighbors who have hopped on the design bandwagon. However, is this design trend here to stay? And more importantly, is it worth the money? It's no secret black steel framed windows and doors are expensive – almost double what you would pay for wood or vinyl. However, the pros may outweigh this hefty yet almost singular con.
Pros
Due to the strength of steel compared to other materials, steel windows and doors have very slender sight lines, giving you a cleaner look with equal structural integrity. This serves to give your interiors more natural light, and to blur the boundaries between indoors and outdoors. They're especially great for corner windows.
Though often associated with modern interiors, steel windows and doors span a variety of architectural styles and can fit into almost any style home. They're often made on a custom basis, giving you greater flexibility with style and sizing.
Steel windows are available in a variety of operable variations, including casement, in-swing, out-swing, awning, horizontal and vertical pivoting, folding, and hopper.
Steel windows and doors are extremely durable, able to withstand decay, weather, and fire. They require less upkeep and have a longer life than standard wood windows and doors, and unlike wood windows, steel windows don't contract and expand in response to extreme weather conditions, making them a more consistent barrier against the weather.
Many fabricators roll their steel windows from 100% recycled steel, and they can be recycled at the end of their life, making them a sustainable choice.
Sounds too good to be true, right? Well besides the price tag, there are a few other factors to take into consideration:
Cons
Steel windows are heavy.
Not only are the materials themselves more expensive, but installation costs are higher than wood and vinyl windows and doors as well. Additionally, any repairs to cracks or damage will need to be fixed by a specialist (you know what that means: $$$$)
Though the list seems obviously weighted in one direction, price is a legitimate factor to not choose steel windows and doors for your next home renovation. Luckily, there are plenty of comparable alternatives, including black aluminum and black painted wood. However, if you are looking to make an investment in the design of your home, you can't go wrong with black steel.