23 September 2022
Our living rooms are one of the most used areas in our homes and it often wears many hats. We entertain, have conversations, plan family movie nights and so much more. With all these considerations, its important to get the furniture layout correct! Maximizing your design, knowing exactly what furniture you need, helps to avoid overcrowding or under furnishing your room. Here are a few tips to help you arrange your living room!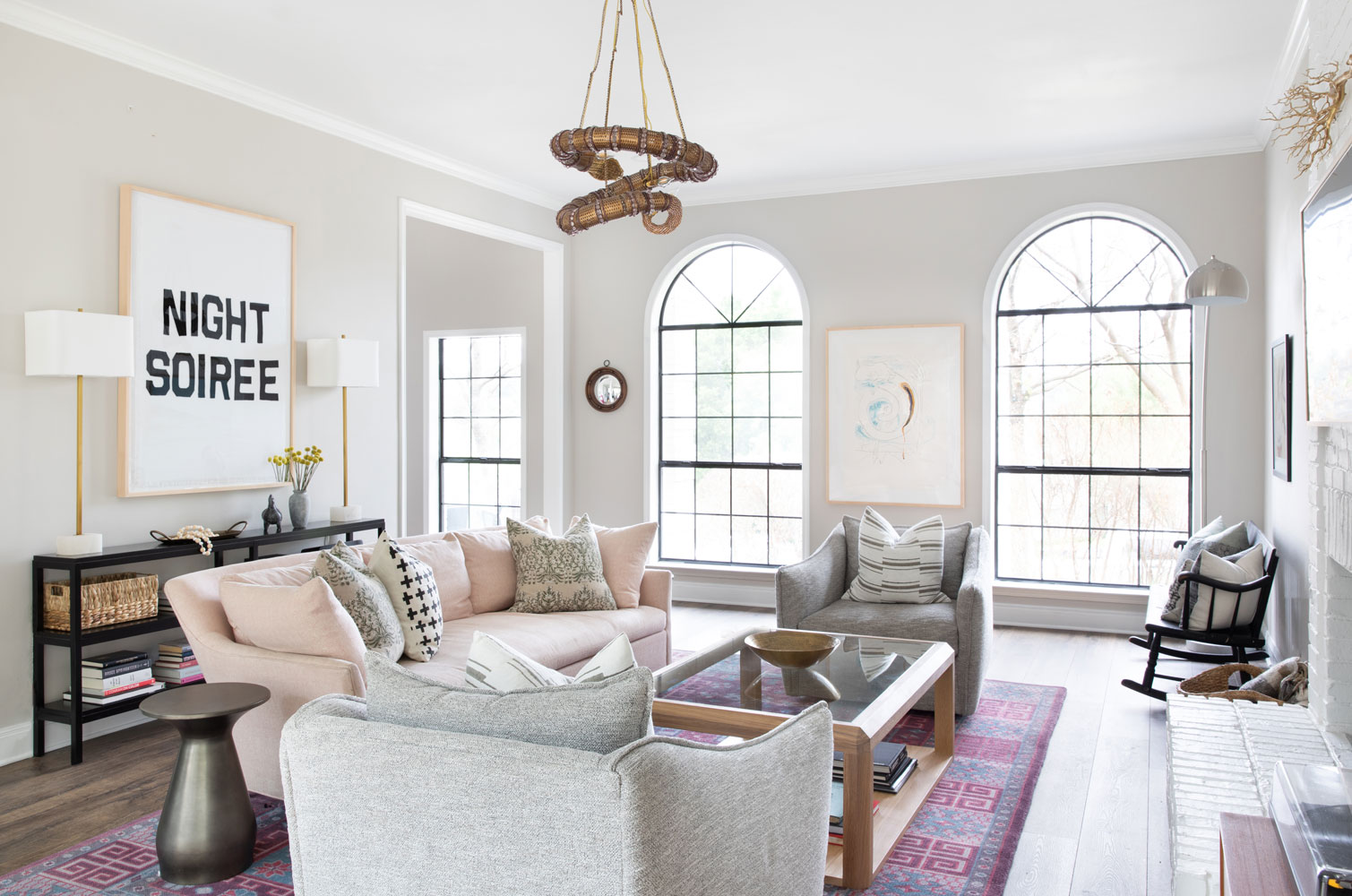 FOCAL POINTS, FLOW + FUNCTION
You want to arrange your furniture so that it flows with all pieces and creates a pulled together look. Starting with a focal point is a great place to begin. For example, it might a fireplace, TV, or conversation area.
Next, you'll want to see how the room flows, as well as define the natural walking path between pieces. What about the purpose of the room? Will you be using it as an everyday family room, formal living room, entertaining space, home office…etc? Also, do you need to define the space?  Open concept spaces are very popular and often call for a defined area. 
ALLOW FURNITURE TO FLOAT
Now you can focus on seating needs, do you need a small loveseat and a couple of arm chairs, or a full sectional with tons of seating? Once you've selected the right pieces, let's look at layering the room from the group up. One design mistake I often see when arranging furniture is placing all the furniture along an outside wall. This a popular misconception that doesn't really fit our open concept society! Don't be afraid to float your furniture to curate a comfortable and well designed room. 
Next, make sure the room is balanced. Don't place all large sized furniture on one side, spread them out across the room.  

PROVIDE ENOUGH SPACE
Give your room some breathing space. Creating conversational areas with enough room for walking in between. Open routes with an effortless flow can free up your living space – you want 30 to 36 inches separating the furniture.
Finally, layer in lighting and accessories such as pillows, blankets and art.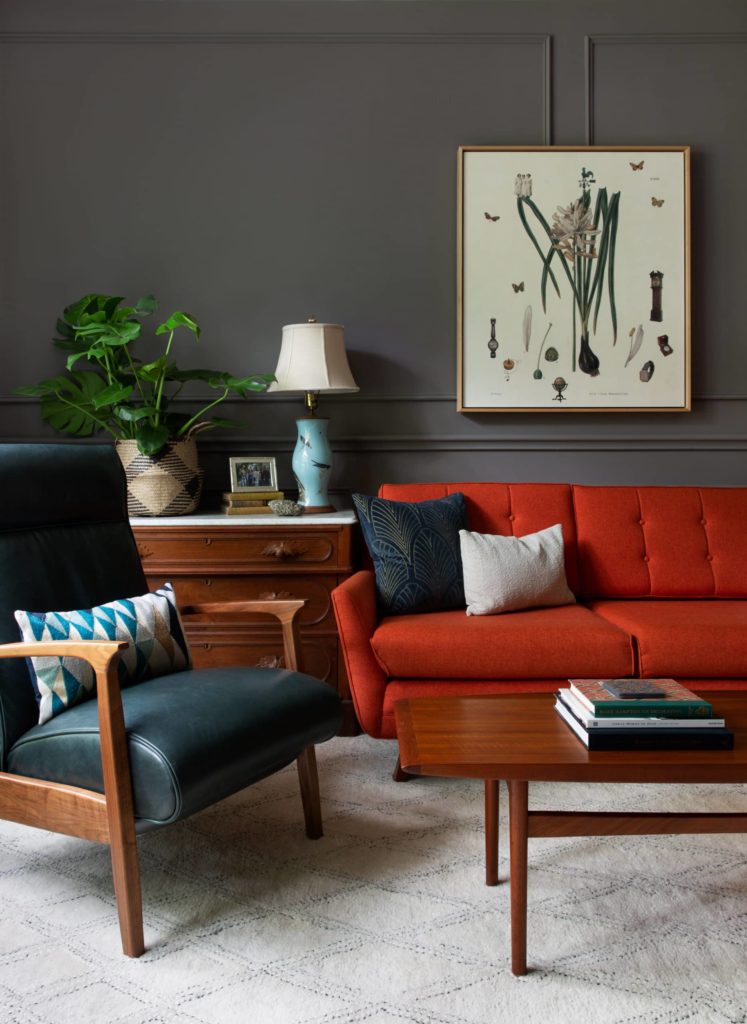 Here are few final tips:
All seats need an end table or spot to place a drink.
Coffee tables should be about 14″ to 18″ away from the edge of the sofa or chairs.
Place at least the front legs of all the furniture on your area rug.
Don't be afraid to use small ottomans for additional storage, table space or extra seating.