15 July 2022
Lighting is such an important feature of your home and can be an overwhelming  task. It has a very important purpose and plays a big role in the overall design of your space.  The search for the perfect light fixture can be daunting, so I'm sharing a few of my tips and tricks to help find the right size and style for your home. Hope this will help you get on the right path to choosing the right light fixtures for your home.
Lighting Styles
One of the hardest questions to answer when choosing light fixtures is what style to get? Do they all have to match? I believe lighting should play up the other elements in the space, you can even have different finishes as long as they work well together. For example, you can use a combination of a couple of metals, however pick one of these as a dominant and stick with it throughout your home.
Size
One of the first steps is determining the right size, you want a fixture that fits proportionally in the space. Here are a few tips to getting the right size:
Main source of lighting: add together the length and width of the room and convert that to inches.
Pendant lighting in the kitchen: first determine if you want 2 or 3 pendants; then a good rule of thumb is to space them about 30″ apart. Then you can go from there and calculate what size would fit above an island or work space.
Types of Lighting
There are three main types of lighting: ambient, task and accent. Ambient is the main source of light most often coming from overhead or recessed lights. It will provide the most light. Task lighting is usually used for specific activities like reading or putting on makeup. It lights up the space even more than the ambient light but also adds a nice touch to the overall design.
Next is accent lighting, it's usually the most decorative and plays up architectural elements or a decorative focal point like art or built-ins.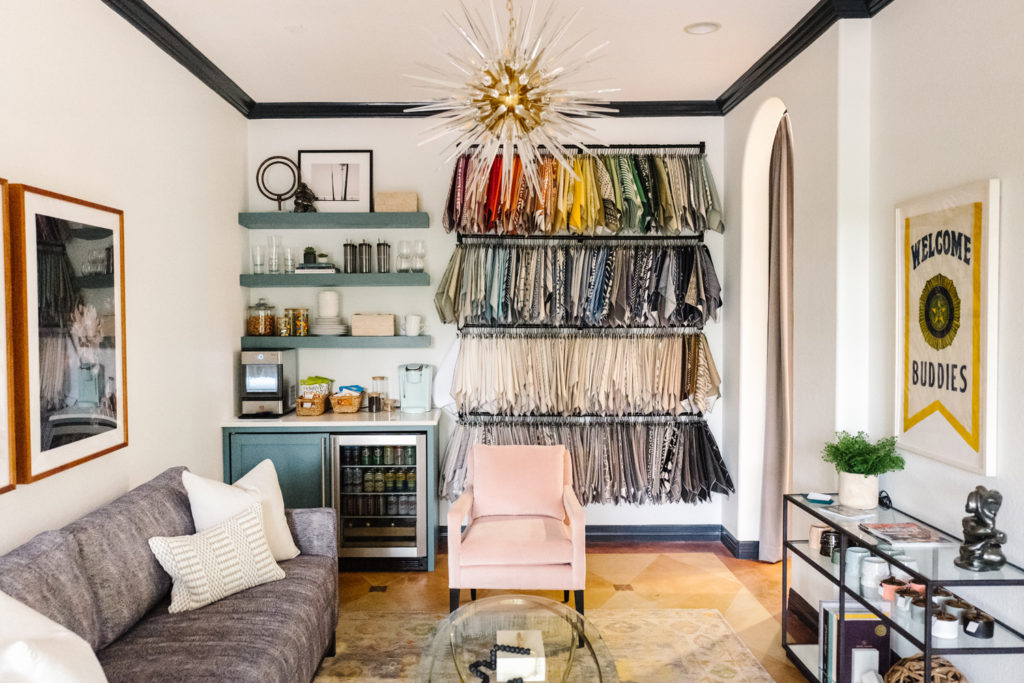 Keep these tips in mind when you're ready to choose the lighting in your home. It will make all the difference and your home will come together cohesively for a harmonious look.