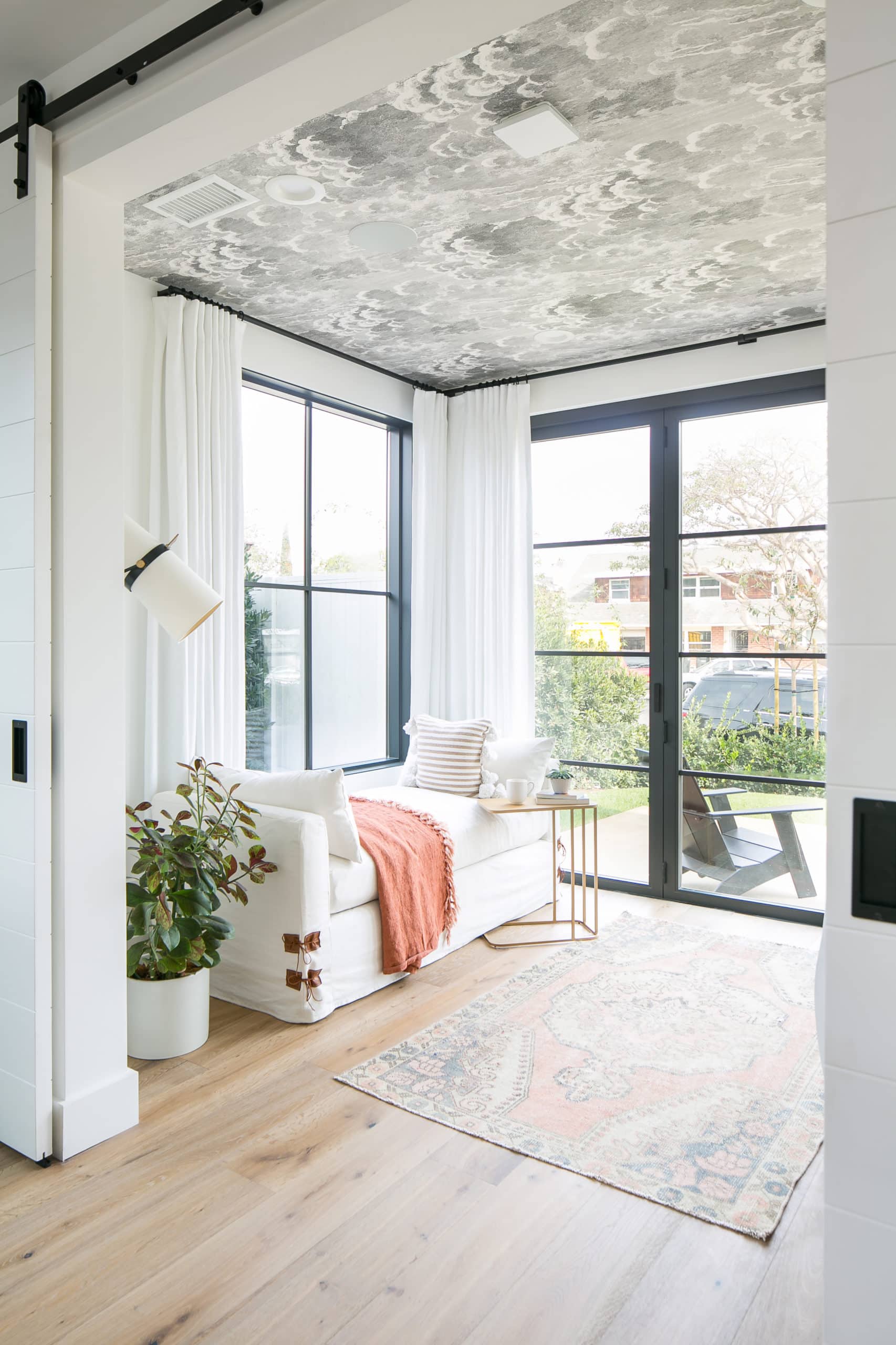 3 July 2020
Here at BANDD we adore a good wallpaper. We try to incorporate it in all of our designs, in at least one room. This element of design brings in personality, color and adds a big impact on the room. You've seen wallpaper installed on the walls of a room but how often do you come across a fun pattern or bold color on a ceiling? Probably not very often. This brings in an element of surprise that people are not used to seeing every day.
Pro Tip: Applying wallpaper to your ceiling draws the eye up, making the room seem much taller.
Follow along as I share some of my favorite wallpaper inspiration as well as some of BANDD's favorite brands!
Even with a dark pattern paper the room still gives off a large feel. Also this Cole & Son Nuvolette Wallpaper is always a win in our book!
Grasscloth on your ceiling, yes please! Simple yet makes a statement.
Bringing in a natural element such as these wood beams really warms up the space. This is a killer combination!
I am all about geometric textured wallpaper. Especially when it plays on other patterns in the room, definitely the statement piece of the room.
Be sure to check out some of our favorite wallpaper sources linked below:
Schumacher, Paper Mills, Cole & Son and St Frank.
When you've decided on wallpaper for your ceiling, we recommend calling in the pros and we cannot stress this enough! Wallpaper can and will get messy fast if you try to install yourself. This is a headache that you can easily avoid. If you are not looking to hire out, removable wallpaper is the best route for you – maybe order a couple extra panels just in case. Now get out there and wallpaper your ceiling!