9 July 2018
Hi friends! You know how to decorate for those fall holidays, easy peasy. But when it comes to summer you're feeling a little lost. Lucky for you, Taylor is back to share with us the easiest ways you can whip your home in to shape during those hot summer months….
Photo courtesy of DIY Network
Summer is the season when we love to open up our homes for get-togethers, so it's also the perfect time to give your home a refresh. Check out these ideas that will bring brighten up your home with that summertime vibe
Waterproofing For The Outdoors
Photo courtesy of HGTV
There is no better way to make use of old furniture or textiles, than repurposing them for outdoor use. All you need is a can of water repellant spray to make that set of throw pillows ready for their new life outdoors. Recover benches and seats in a water-resistant fabric or terry cloth, and it will breathe some fresh life into your outdoor space.
Move Furniture Away From Walls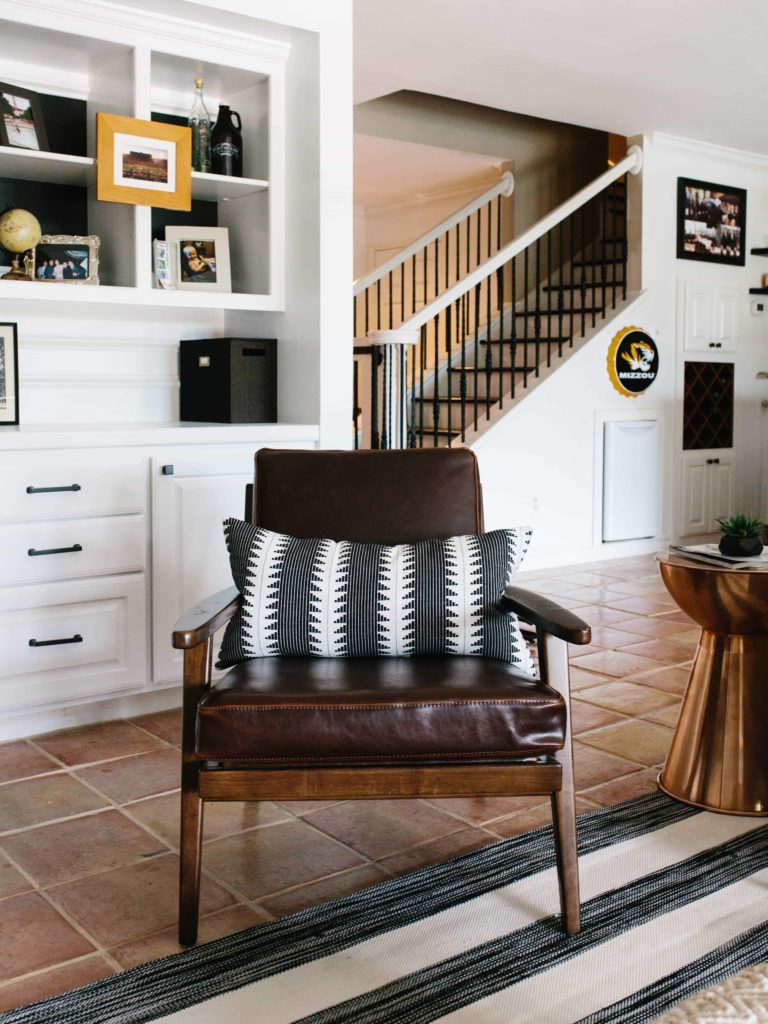 Photo by Katie Jameson
You probably think that keeping all your furniture up against the walls will make your small space feel even bigger right? Turns out, this isn't true. Give your furniture a little room to breathe by moving it away from the walls. At least a few inches will make a huge impact, and will actually make a smaller space feel larger.
Wicker Seating
Photo courtesy of Apartment Therapy
Wicker furniture is making a serious comeback and adds a natural warmth to any space. Try a wicker accent chair as a new addition to the living room or outdoor space this summer for an added touch of character.
Hanging Plants
Photo courtesy of HGTV
They don't just look great on a back patio, but hanging plants can bring the summertime vibes to any room of your home. Try placing them above the tub for a fun focal point while you soak, or above the nightstand to add a touch of green to the bedroom.
You can't go wrong with the all exciting options for plant hangers, from macramé to industrial chic, there's always an option that will be right at home in your space.
Arrange Seating In Sunlight
Photo courtesy of HGTV
What better time of year to take advantage of your natural sunlight, by arranging some seating in this hot spot. There are a few ways to highlight the area under your windows with a fun seating option. You can DIY a custom window seat bench, or opt for a pre-made storage bench that will hide clutter year round.
Organize With Trays
Photo by Madeleine Landry
It's totally normal to have little piles of clutter on top of your surfaces, however, it doesn't mean it has to be an eyesore. Use decorative trays to organize the little clutter catchers in your home. A tray for the bathroom counter makes all the difference for stashing items you use daily, and they make a nice addition to kitchen and entryways too!
Poufs
Photo courtesy of Decoist
These on-demand seating options add an unexpected splash of color and fun to any room they occupy. You can find poufs in more relaxed casual fabrics or higher end finishes, but they are always very versatile. Stow them under furniture when they aren't needed, or pull them center stage for additional seating.
Using these tips will definitely get you into the summer mood, and help your home look it's best year round. Hope you enjoyed reading these home refresh ideas, and have a great summer!
Taylor is an LA-based writer, who shares her obsession with classic interior design and travel at flourishmentary.com.